Digital Archives
We have just come to the end of our two week jaunt into the world of Digital Archives. It has been a real eye-opening experience getting to grips with the concept of digital preservation and learning about the importance of properly protecting our digital media and data now so that it is safeguarded for the future. We are all aware of the speed at which digital technology advances and also how fast many of the devices and software we use become obsolete. Technology obsolescence is a huge threat to our digital resources and yet the infrastructure to ensure our digital legacy still isn't in place so it is imperative to take action now to protect the way we document everything in the 21st century.
Below is an awesome animation that helpfully and simply explains all of this. (Emily Nimmo, HES Digital Archives Manager, helped create it.)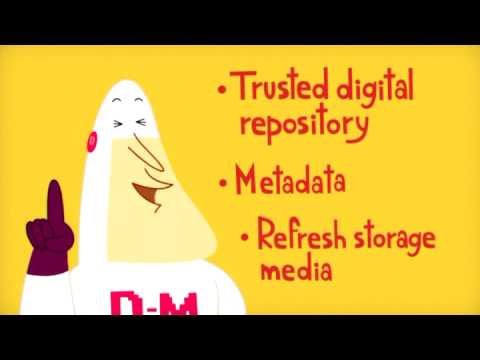 Our main role during these two weeks was to assist with the Digital Archives Audit, which meant a lot of time spent in the archives of our Main Store here at John Sinclair House as well as at our larger storage unit in Murrayburn. It was a great way to get to know the Collections, particularly the various archaeological archives we hold, as our audit focused on collecting digital media such as CDs and floppy discs from these and then cataloguing them. Our experience cataloguing, rehousing and using the Oracle database during our previous projects was utilised but this time in a digital context – allowing us to gain a deeper understanding of the intricacies of Oracle as well as the diversity of items within our collections here at HES. The Audit also gave us the opportunity to carry out more investigative work, which is always fun! Once we had collected the digital media from the archives we then had to upload them to our computers so that the data could be linked to Oracle and Canmore. Much of this data was still intact and accessible but unfortunately the data on floppy discs could barely be recognised – gaining first-hand experience in technological obsolescence! We then had to link the information to various archaeological events but this involved inspecting the data to retrieve any information that might identify the particular archaeological site or find. In doing this we were able to uncover some beautiful and interesting imagery. Here are some of our favourites:
Another interesting part of our Digital Archive experience was carrying out some editing of footage from various archaeological dives. These can now be seen on Canmore.
Follow us on:
Instagram – @skills_hes
Twitter – @SkillsHES